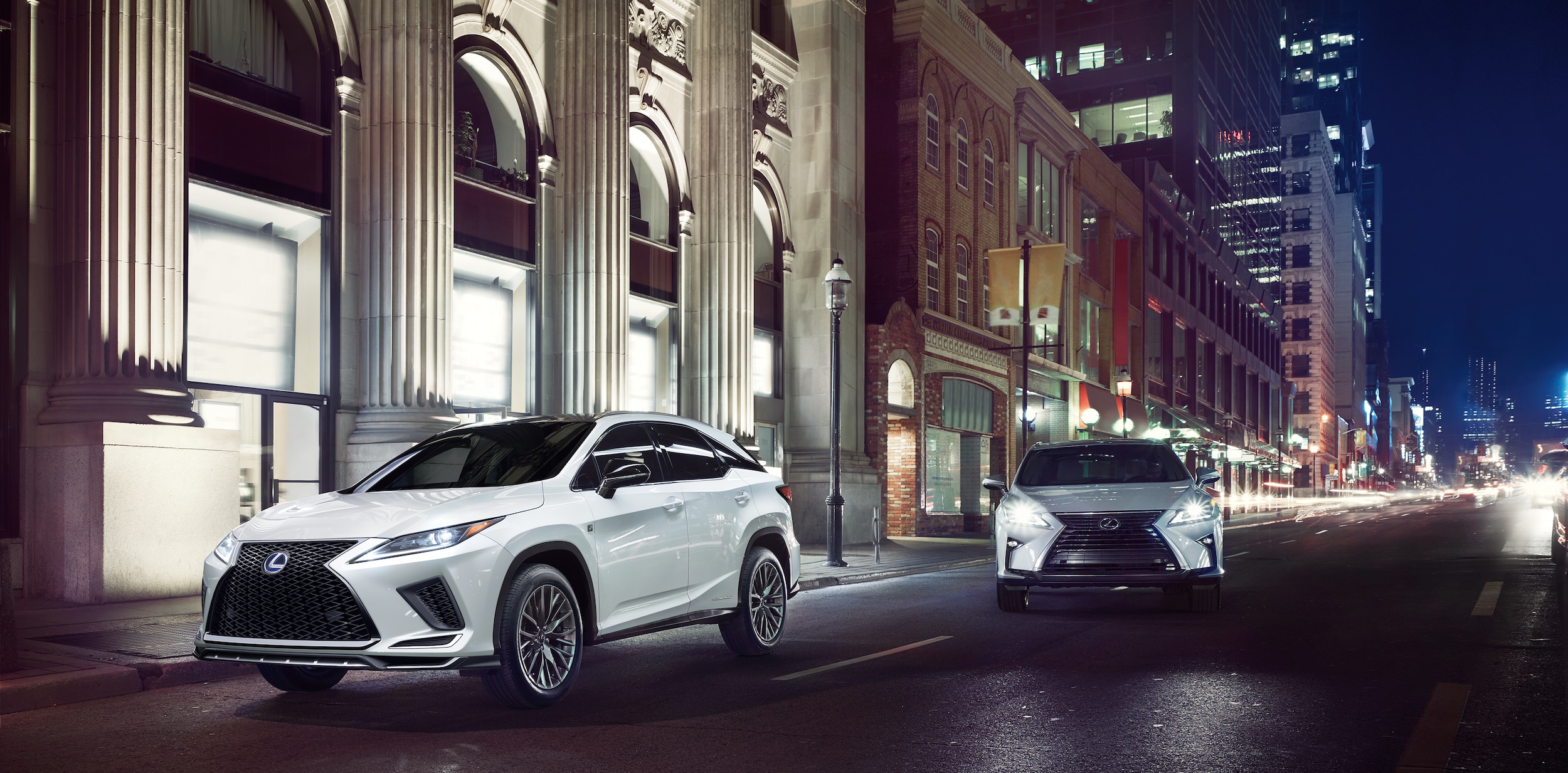 New Lexus RX
For Sale in Fort Wayne, IN
Lexus of Fort Wayne Can Tell You More About the New Lexus RX SUV Lineup
Contact Lexus of Fort Wayne to Find the Lexus RX Model for You
When you're searching for a mid-sized luxury SUV, there a few names out there that can compare to Lexus RX. If you want a mid-sized SUV with a sharp sense of style, the Lexus RX is it. If you want top-tier performance options and even better features, a new Lexus RX is the ticket you need to the experience you're looking for.
Serving drivers from Auburn, IN to Columbia City and more, the team at Lexus of Fort Wayne can tell you more about everything the Lexus RX lineup has to offer.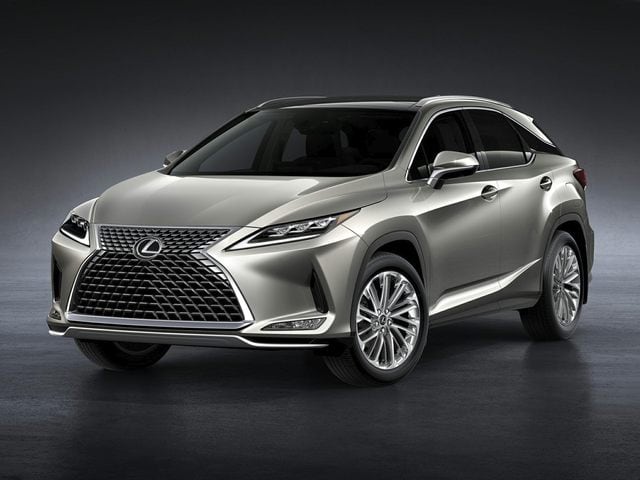 What's Waiting in the New Lexus RX SUV Lineup?
The current version of the Lexus RX SUV is split into two primary models: the Lexus 350 and the Lexus 450h.
With the Lexus 350, you'll enjoy traditional gasoline-only performance options wrapped in a premium package. The Lexus 450h delivers similar luxury-level amenities but adds in the benefits of a more efficient hybrid engine.
The New Lexus RX 350
What should you expect from the Lexus 350? The newest model comes in two trims: base and F-Sport. Regardless of which version you take home, you'll enjoy the benefits of a powerful 3.5-liter V6 engine. This V6 has been rated for up to 295 horsepower with 267 pounds-feet of torque. It can also offer up to 20/27 miles per gallon.
If that's not enough to impress, don't worry, cause that's not even the half of it. The Lexus RX 350 also comes with the Lexus Safety System + 2.0 safety suite as standard equipment. This top-tier safety package includes automatic emergency braking, adaptive cruise control, and lane-departure warnings.
And if you're hoping for more beyond that? Every new RX 350 SUV also comes with standard amenities like dual-zone automatic climate control, rain-sensing windshield wipers, and a comprehensive infotainment system with Amazon Alexa, Android Auto, Apple CarPlay, and more.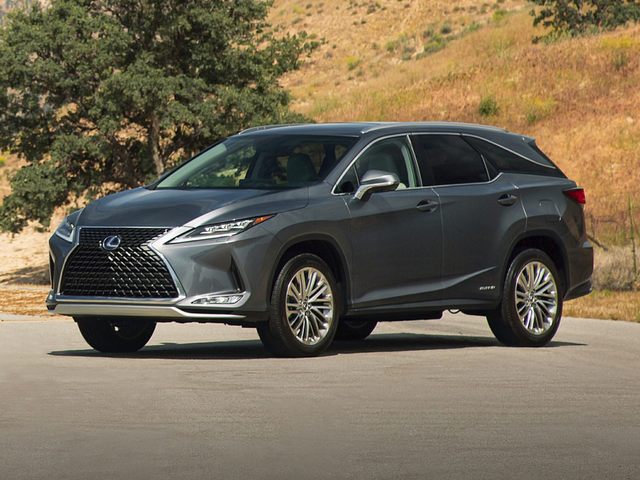 The New Lexus RX 450h
What could the Lexus RX 450h possibly offer that the RX 350 doesn't already have? The answer is simple: hybrid efficiency.
While the Lexus RX450h's feature suite largely mirrors the RX 350's, it offers one major change: the addition of a hybrid engine. Its 3.5-liter V6 electric motor hybrid powertrain is capable of 259 horsepower with 257 pounds-feet of torque. That's on top of an improved fuel economy of 31 miles per gallon on city streets and 28 miles per gallon on the highway.
That extra gas mileage alone makes the RX 450h an attractive proposition, especially compared to the rest of its mid-sized peers.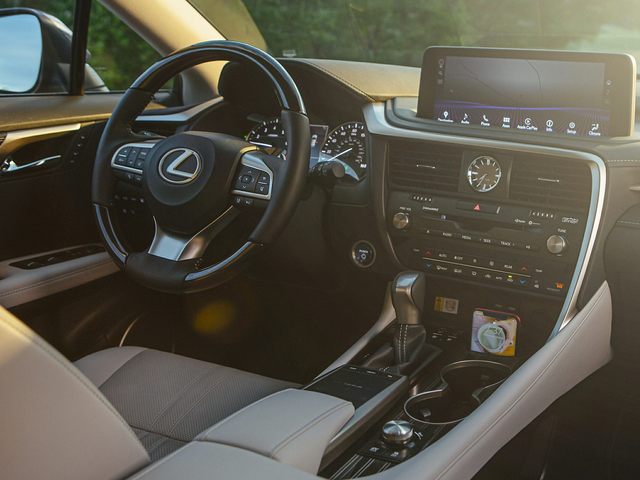 Contact Lexus of Fort Wayne Today and Find the Lexus RX Model for You
Does a new Lexus RX SUV sound like the solution to your Decatur, IN driving needs? Contact the sales team at Lexus of Fort Wayne today and let us know. Our dealership works with customers all over the New Have, IN area. We'd be delighted to talk with you about the Lexus RX SUV and all the rest of the new models available for sale in our new Lexus inventory.
We can likewise tell you more about our current crop of new Lexus finance offers. A new Lexus RX 350 or RX 450h might be great on its own, but it feels even better when it's packaged with the benefits of an affordable lease deal.
Would you like to learn more? Reach out to us today and let us know! We'd be happy to answer your quests and provide a full rundown of everything these excellent SUVs have to offer.