Buy or Lease the

New Lexus LX

SUVs in Fort Wayne, IN
Shop New Lexus LX SUVs Available at Lexus of Fort Wayne
You want all the benefits of a luxury full-size SUV. Space, seating, and refinement, yes, but also the high performance that Indiana drivers demand from a genuine all-terrain model.
Enter the 2022 Lexus LX. Revamped and all-new for the first time since 2008, the new Lexus LX delivers an attractive and powerful premium SUV experience packed with luxury value.
Serving drivers in the Fort Wayne, IN and more, our team of Lexus experts can show you everything this impressive new model has to offer.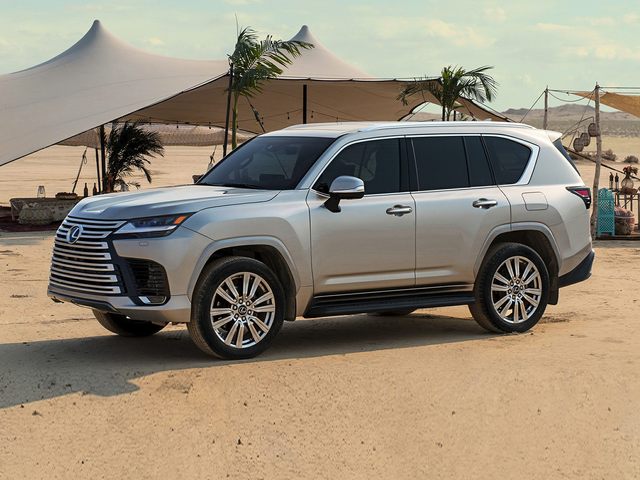 What's New in the 2022 Lexus LX?
Put simply? Everything. The Lexus LX is completely new for 2022. While the new model is certainly recognizable as a Lexus LX SUV, its design has been updated to reflect the sensibilities and evolutions of the modern market. This means an updated grille, redesigned headlights, and chiseled angles that look sleeker and more refined than previous-year models.
With seating for up to eight, the new model also offers options for a turbocharged V6 powertrain that delivers better gas mileage and more power. Its higher results, in part, from a 441-pound drop in its overall weight. It also offers a new and upgraded infotainment system, packed with modern media amenities.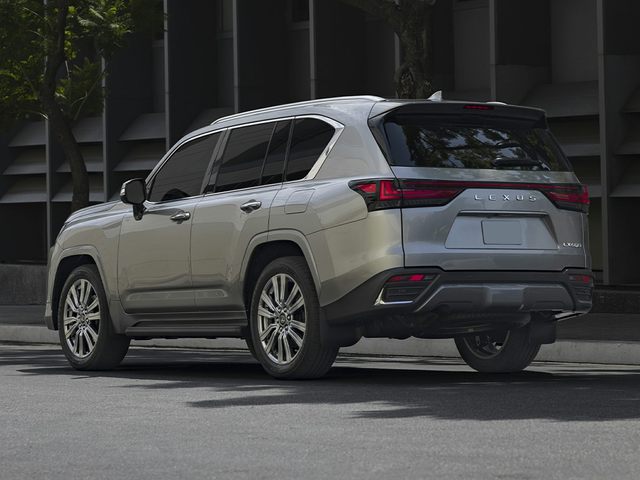 Performance
Performance is always a question when you're talking about big SUVs like the Lexus LX. Luckily, the "answer," in this case, is a good one. The Lexus LX might be a luxury SUV and a comfortable and cavernous passenger hauler, but it's also a rugged high performer that's perfectly capable of off-road driving.
Its sturdy chassis and high ground clearance are complemented by a powerful twin-turbocharged V6 engine.
3.5-liter twin-turbocharged V6: 409 horsepower, 479 pounds-feet of torque, 17/22 miles per gallon
This robust powertrain comes in pair with advanced traction control systems and Crawl Control - an off-road-focused version of cruise control.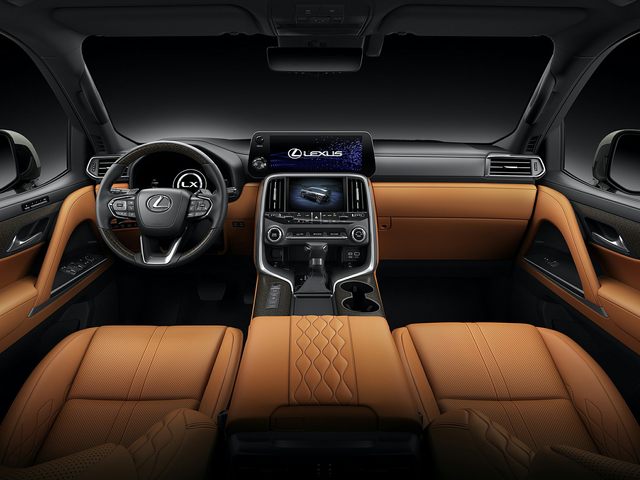 Trims & Features
When you start shopping for a new Lexus LX model, you'll find the 2022 SUV available in five unique trims. These include the:
Lexus LX
Lexus LX Premium
Lexus LX F Sport
Lexus LX Luxury
Lexus LX Ultra Luxury
The 2022 Lexus LX offers a wealth of impressive features and equipment to satisfy all your Fort Wayne driving needs. These include a wide array of premium-market options, like heated/ventilated seating, massage seating, leather upholstery, memory seating, and more.
That more, thankfully, includes access to a top-notch infotainment system - a significant upgrade over the more dated media options of previous-year SUVs. Rear-seat entertainment functions are also available, as are touchscreen-managed climate controls.
Safety Features & Driver Assistance
What if you're looking for something safety-focused? You'll find the Lexus LX waiting with assistance features like automatic emergency braking, frontal collisions warnings, lane-departure mitigation, and more.
The 2022 Lexus LX provides features and options to satisfy all your comfort, convenience, and entertainment needs.
Schedule a Lexus LX Test Drive Today at Lexus of Fort Wayne
Would you like to know more about everything the all-new 2022 Lexus LX has to offer? Contact the sales team at Lexus of Fort Wayne today! We work with drivers all over the state of Indiana. We'd love to add your name to our list of satisfied customers.
Give us a call for a rundown of our current new inventory and current Lexus lease deals. We'll set you up with a test and help you secure financing. For all your vehicle needs and more, don't hesitate to give us a call! We'd be happy to answer your questions and set you up with a new model test drive.