New Lexus GX 460
For Sale in Fort Wayne
The New Lexus GX 460 Offers Luxury Features and Rugged Performance in Equal Measure
The luxury market has no lack for options when it comes to SUVs. Luxury SUVs that deliver premium performance on the same level as their luxury features, though?  That's a rarer find.
The new Lexus GX 360 works to be one of the luxury market's best exceptions. While its sleek design and robust features let it easily stand alongside the rest of its luxury market peers, its body-on-frame design and powerful engine provide the rugged manners you need to conquer any obstacle.
Serving drivers all over the Fort Wayne area and more, the Lexus experts at Lexus of Fort Wayne can tell you more about everything the new Lexus GX 460 has to offer.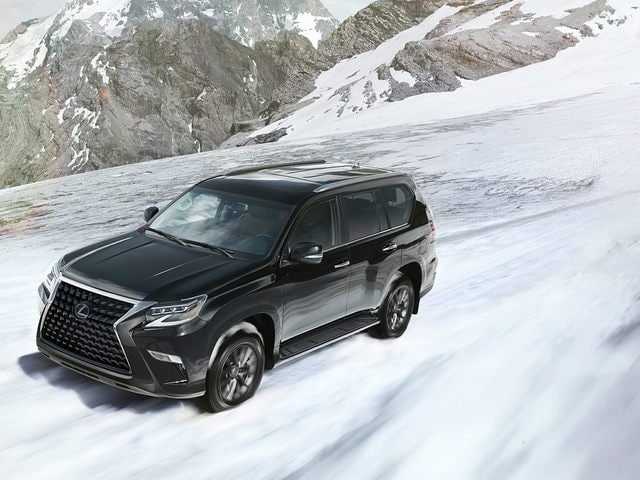 A Rugged Design Packed Paired with Standard V8 Performance
The Lexus GX 460 uses a body-on-frame design for its chassis. While body-on-frame designs used to be more common, more and SUVs have been ditching them as they've grown closer in style to cars. New models like the Lexus GX 460 offer a tangible example of why body-on-frame SUVs are still worthwhile.
Thanks the GX 460's design, it boasts a higher ground clearance than many of its contemporary peers and comes equipped to tackle a wide array of terrains and road conditions. If you've been looking for a luxury SUV you can take off-road, the Lexus GX 460 will be up to the task.
Its high performance isn't all about design, however, new Lexus GX 460 also packs a powerful engine under the hood. Every new model comes with a 4.6-liter V8 powertrain. Capable of 301 horsepower and 329 pounds-feet of torque, it provides more than enough muscle to keep you moving through even the toughest conditions.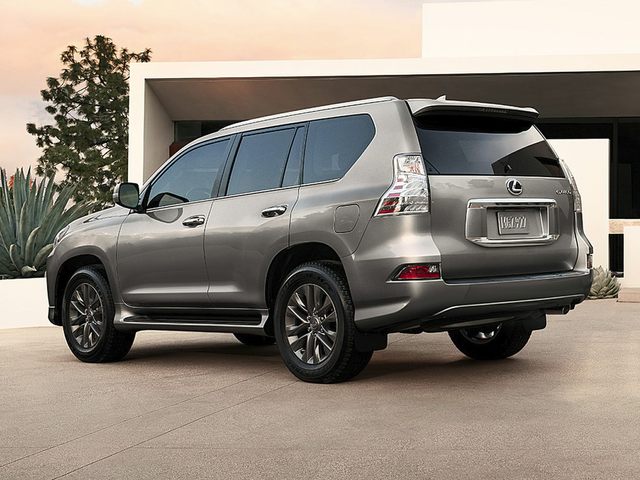 Premium-Packed Trims Designed to Offer You More
What if you're looking for more than just top-tier performance, though? The new Lexus GX 460 offers plenty more to satisfy.
The new GX 460 model comes available in two trims: base and Luxury.
At the base trim level, drivers will still get a rich stock of standard features that include a slew of modern-market essentials. These include dual-zone climate control, leather upholstery, and keyless and ignition. You'll also enjoy an 8-inch touchscreen Enform infotainment suite, complete with coveted apps like Apple CarPlay, Android Auto, and Amazon Alexa.
Its standard safety suite includes active technology like forward collision mitigation, automatic emergency braking, and adaptive cruise control.
Drivers willing to upgrade to the Premium trim will enjoy additional features like tri-zone automatic climate control, heated/ventilated seating, rain-sensing wipers, and more. Its "more" includes genuine leather seating, wood accents, and heated side mirrors, among others. If you love your music on the road, you'll love the sound quality you get with the 17-speaker Mark Levinson Premium audio system. A dual-screen rear-seat entertainment system never hurt for those long road trips either.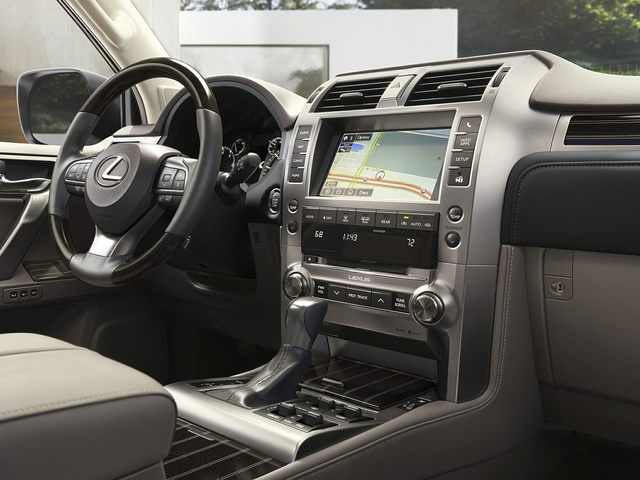 Contact Lexus of Fort Wayne Today to Learn More
Would you like to know more about everything the new Lexus GX 460 has to offer? Reach out to the sales team at our Fort Wayne, IN dealership today. We can tell you more about everything this excellent SUV has to offer. We can likewise tell you more about the Lexus GX 460 options available in our current inventory.
For more information about our current inventory and finance offers, get in touch with us today. Our friendly Lexus experts would love the chance to help you find the right new car or SUV for you. Don't hesitate to reach out and let us know what you're looking for.