New Lexus ES 350
For Sale in Fort Wayne, Indiana
A Genuine Luxury Experience is Waiting in the New Lexus ES 350
You have your heart set on a luxury car, and we don't blame you for that. While the mainstream market definitely has its winning models, nothing compares to the style and quality of a new car made for the luxury market.
The new Lexus ES 350 is the perfect example of why. A mid-sized model with seating for up to five, the new ES 350 provides a driving package that's built to impress at every level. It doesn't matter if you're hunting for a car with good looks, impressive performance options, or a winning suite of premium features. The new Lexus ES 350 can provide everything you need to hit the road happy.
The Lexus experts at Lexus of Fort Wayne can tell you more.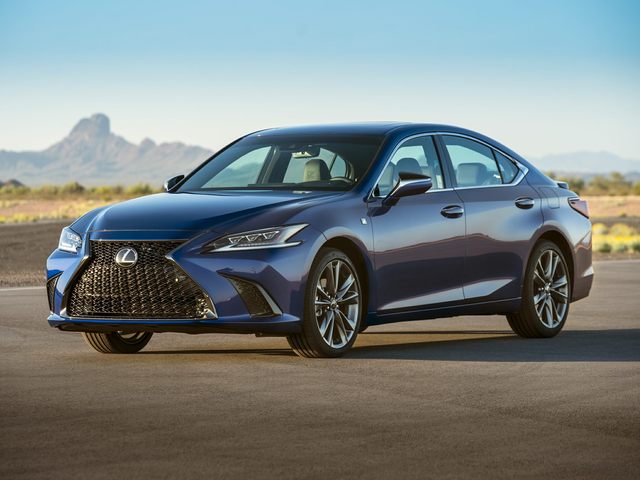 Sift Through the Superior Features on Offer in the New ES 350
When you start looking for a new Lexus ES 350, you'll find several different options waiting for you. These include the base model, the ES 350 Luxury, ES 350 Ultra Luxury, and the ES 350 F Sport.
For many drivers, the base ES 350 will be more than enough to satisfy. Its standard feature suite includes coveted features that run the gamut from simulated leather upholstery to robust media options. These include an infotainment system with an 8-inch display, as well as apps like Apple CarPlay and Android Auto. It also offers an impressive 10-speaker sound system as standard.
The base model can also provide a bevy of useful safety features. Forward collision mitigation, lane-departure warning, adaptive cruise control, adaptive cruise control; you'll get all of these and more with the ES 350's base model.
Its higher-level trims, in turn, offer additional amenities aimed at making a great feature even better. The Luxury and Ultra Luxury models add in options like noise-reducing windows, upgraded leather upholstery, and a hands-free trunk. The F Sport trim, meanwhile, works to upgrade the ES 350's athletic profile. It offers bigger wheels, sport seating, and unique exterior flourishes designed to give it a sportier look for the road.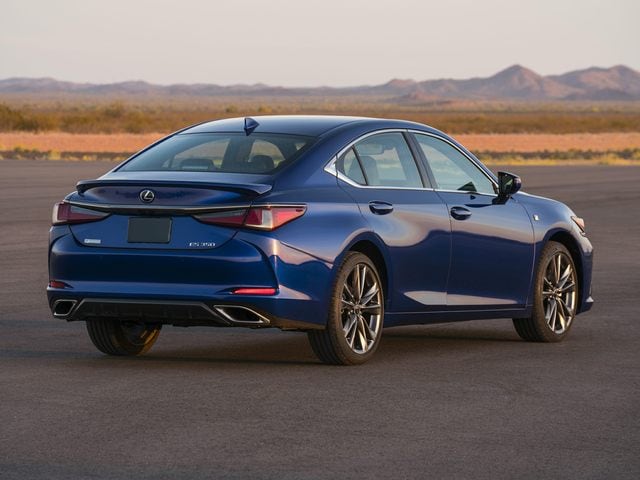 A Powerful Powertrain for the Sporty Performance You Need
Backing up all of the Lexus ES 350's great features is a dynamic driving experience that's as enjoyable as it is capable.
Every new Lexus ES 350 comes equipped with a powerful 3.5-liter V6 engine. This powertrain has been rated by experts as being capable of up to 302 horsepower with 267 pounds-feet of torque. And that's on top of a rock-solid fuel economy of 22/32 miles per gallon.
Combined with its athletic design and fine-tuned handling, the Lexus ES 350 is perfectly suited for everyone from casually-minded drivers to people with a preference for long straightaways and a matching taste for speed. No matter what kind of driving experience you're hoping to enjoy, the new Lexus ES 350 is equipped to deliver.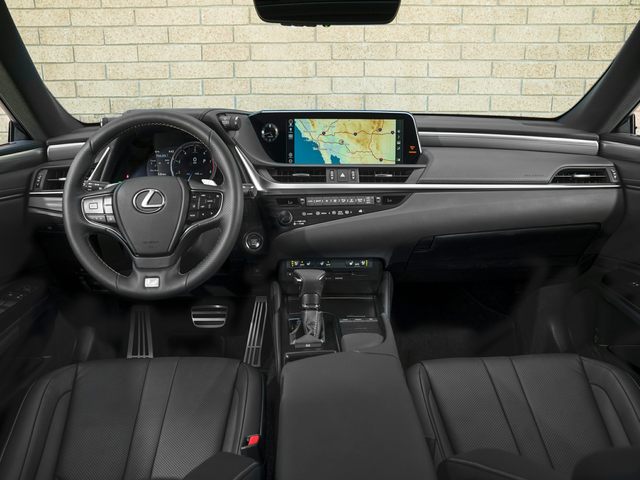 Contact Lexus of Fort Wayne to Learn More About the New Lexus ES 350
Does the new Lexus ES 350 sound like the right luxury car for you? Let the Lexus experts at Lexus of Fort Wayne know that you're interested. We'd be happy to tell you more about our current new inventory lineup. This includes new vehicle options for the Lexus ES 350 and more.
We've helped drivers all over the Fort Wayne area go home in luxury cars they love. We'd love the opportunity to help you do the same. Reach out to us today and let us know how we can help you drive home happy. We're always happy for the chance to chat with our customers.